The 100+ Year History of Subway Tile
The original story about "subway tile" begins in the late 1800s with the advent of indoor plumbing and demand for sanitary surfaces in the home. As the industrial revolution transformed the tile industry, a sophisticated and precise system of ceramic tilework quickly evolved in England and America. These clean, glossy white tiles quickly gained popularity and by 1905, they were proudly displayed in New York City's first subway stations. Check-out "Remnants of 1904 Union Square Subway Station Hidden in Plain Sight" to see how the MTA is preserving this tile heritage.
Subway tile eventually became a symbol of modernity in America. Its sleek appearance and easy-to-clean surface satisfied the needs of designers and notoriously germophobic Victorian homeowners alike. While other design trends came and went, subway tile stood the test of time.
A century later, subway tile remains the tile-of-choice for those who are looking to achieve a clean, timeless, and sophisticated look in their space. In 2006, the Subway Ceramics collection was launched as the first complete and historically authentic American heritage tile collection since the 1920s. This collection offers tile options that are authentic reproductions of the distinctively flat surface, pencil-thin grout lines, soft radius trims, and sculptural ceramic accessories that put subway tile on the map.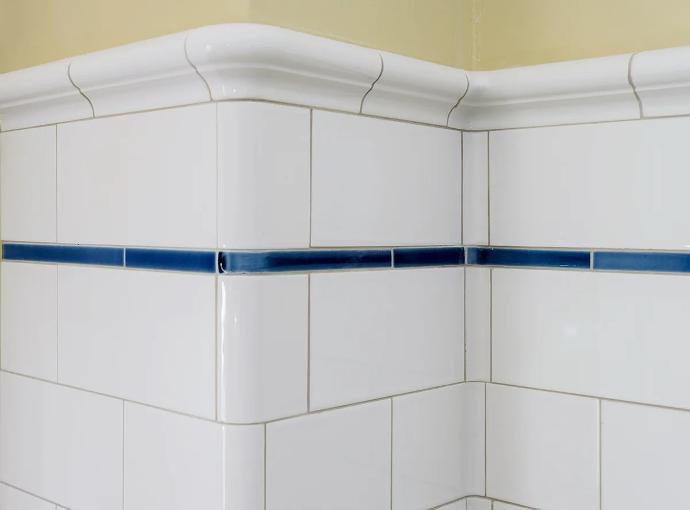 The 15+ Year History of Subway Ceramics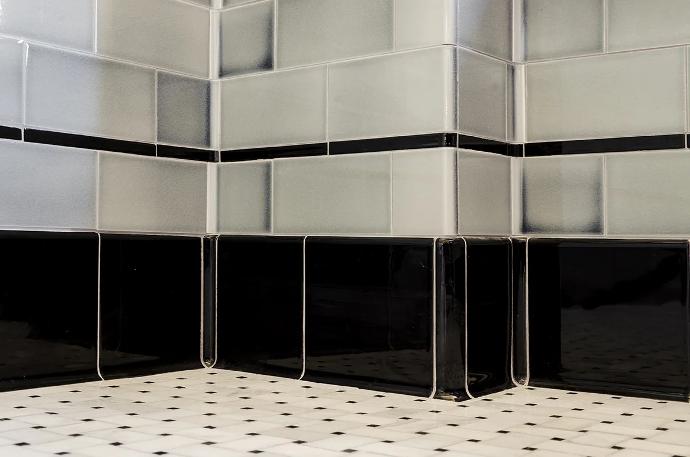 The 2006 launch of the Subway Ceramics collection was just the beginning. We soon discovered the sculptural ceramic accessory collection from the American Encaustic Tile Company, which by 1920 had become the world's largest tile company. Using 3D CAD and prototyping technology, we reproduced a complete collection in 3″ x 6″ and 4-1/4″ square formats.
The development of the Subway Ceramics collection was a technical feat made possible through the dedication and resourcefulness of an experienced team of tilemakers, the collaboration of highly specialized tool & die makers, machinists, glaze chemists, and the knowledge of experienced suppliers in all the raw materials that constitute the clay body and glazes needed to produce the collection.

A "restoration" white glossy glaze was added to match the vintage patina of the original pre-war tilework. A complimentary series of glossy translucent crackle glazes followed, providing the perfect accent colors for simple liner details.