Contemporary Period Tilework
The Contemporary period bath design is as fresh and new as it is timeless. Starting with the traditional design elements that originated in the Victorian period bath, we then upscale and supersize these elements to achieve a radically novel experience that feels more authentic than eclectic.
This design showcases the larger format subway field tile and the soft-wrapped Series 15 corner trims. It also introduces the cool white Bianco glaze as a reliable companion to the popular Carrara marble, added in here in the large hex floor mosaic and countertops.
Brilliant in its originality yet reserved in its display of sophistication, this model should inspire designers to take the venerable subway tile aesthetic to new places and new times.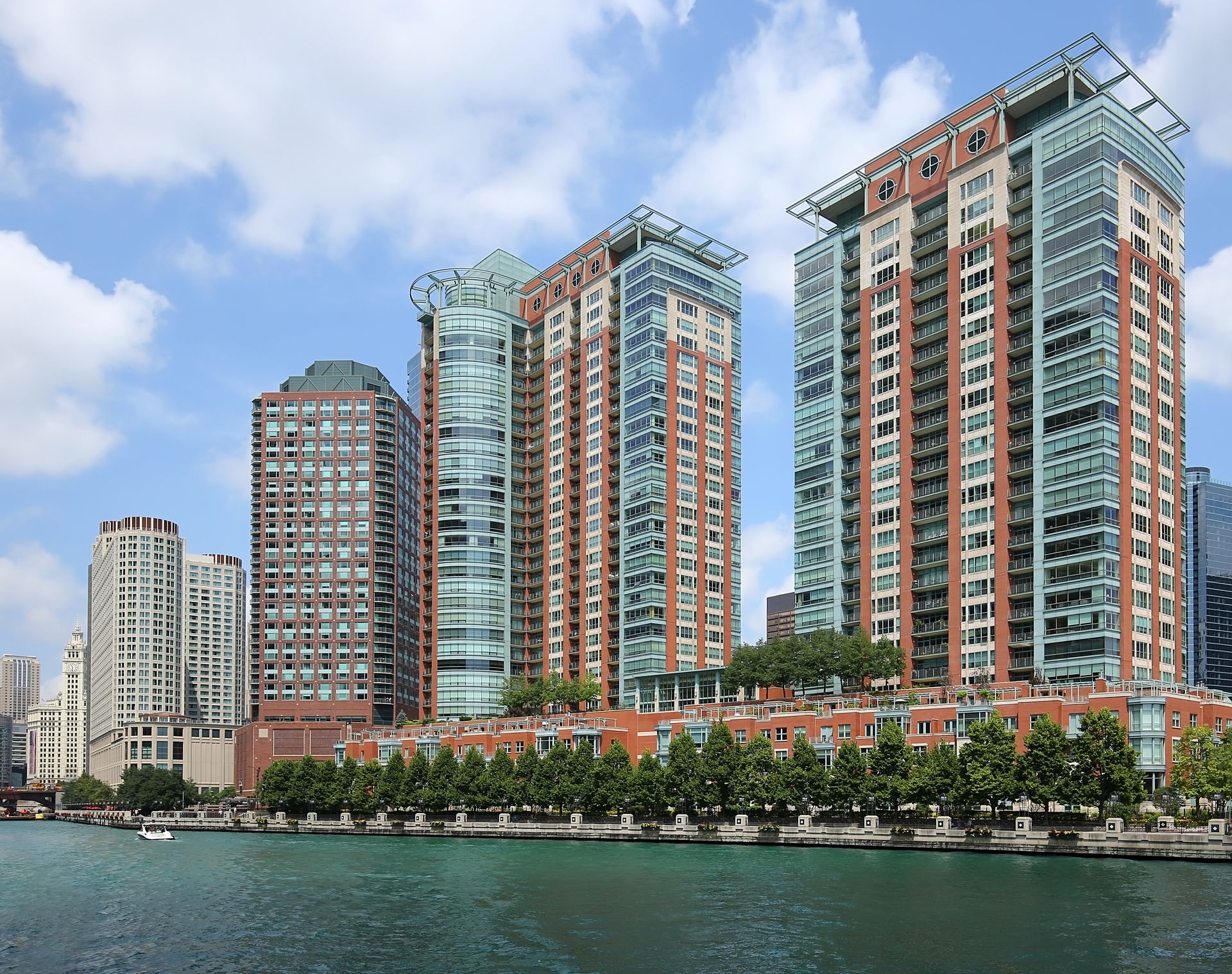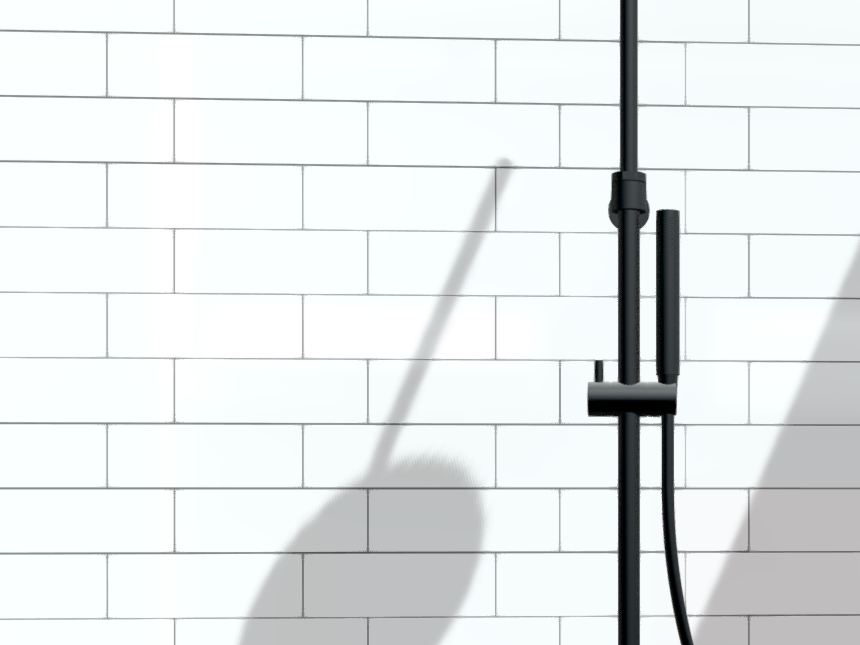 FIELD TILE
This novel spin on the familiar subway tile emerges from the stretched 3" x 12" field tile format. While everything about this contemporary bath design has been up-scaled, it retains the classic lines, anchored to its traditional, timeless origins but reinterpreted for a new generation.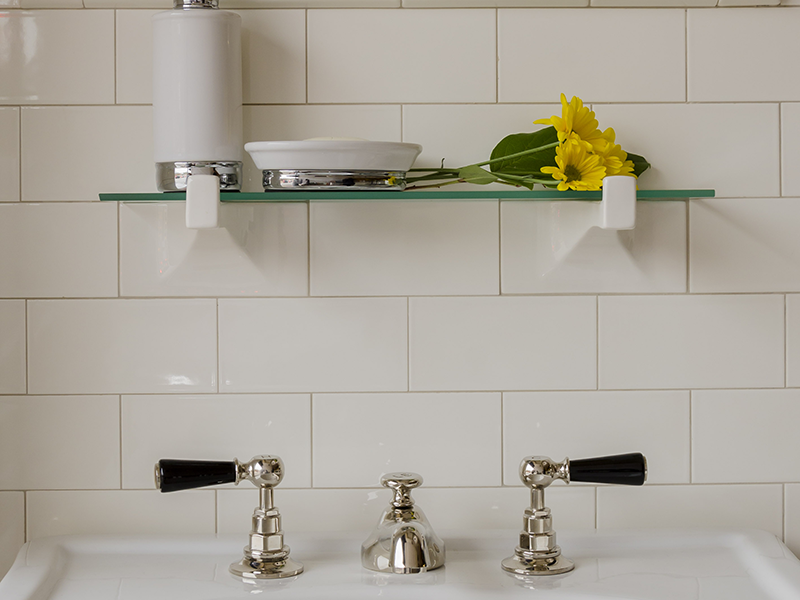 GLAZE FINISHES
Neutral white glazes often take on a blush tone when combined with cool white Carrara marble surfaces. This perennial challenge for interior designers is solved with the cool Bianco white glaze, formulated to harmonize with these classic Carrara floor mosaics and countertops.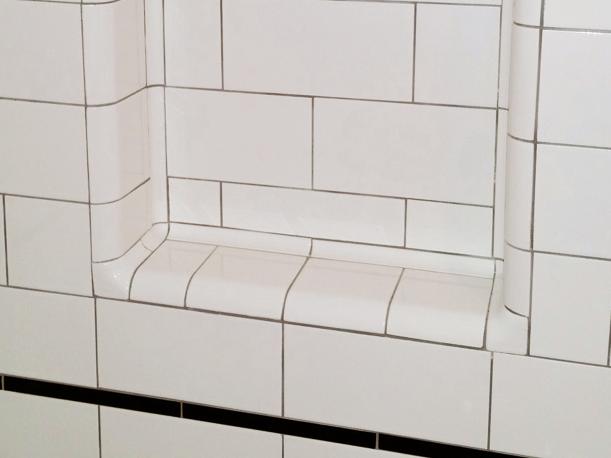 CORNER TRIMS
Super soft corners distinguish this design as the architectural intersection between past and future. The Series 15 family of large radius trims feature a radius of 1-1/2", imparting a uniquely sculptural quality to this space. A bathing experience unlike any other. Imagine it!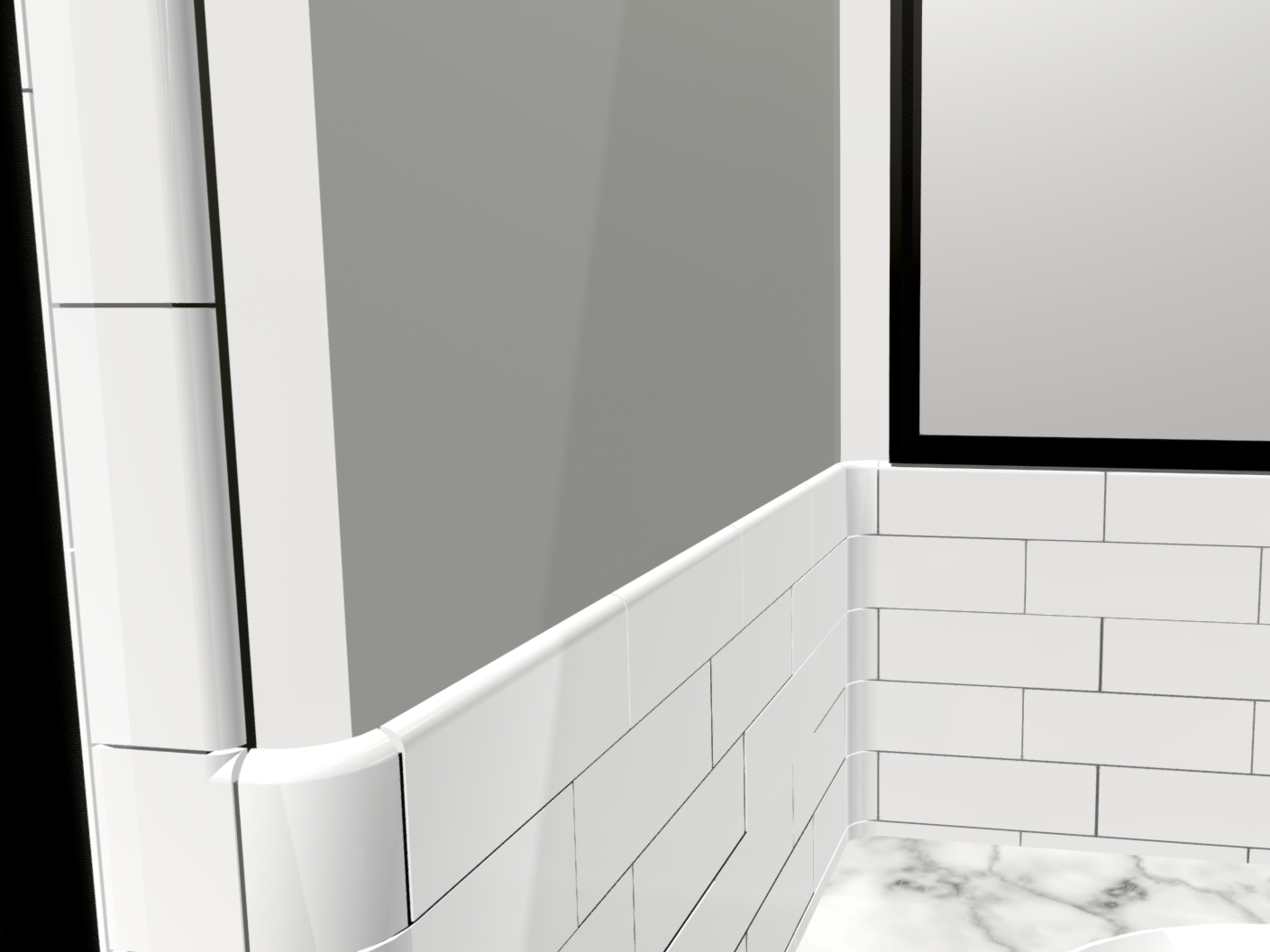 CAP MOULDINGS
An elementary but elegant horizontal bullnose trim is all that is necessary to terminate the tile wainscot in this minimalist design. The contrast of modest horizontal trims with the exaggerated vertical corner trims make this a truly novel tile design.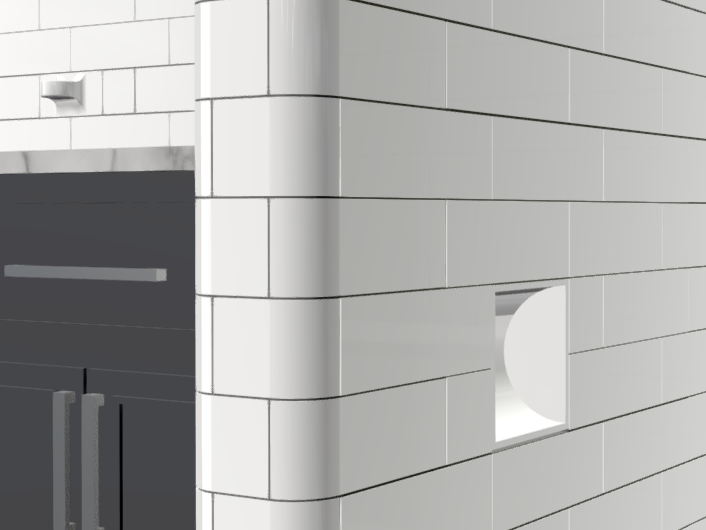 CERAMIC ACCESSORIES
The integral towel bar ends and recessed paper holder demonstrate the axiom "form follows function", and serve as a testament to attention to detail and craftsmanship. Once seen in this application, can you imagine a better alternative?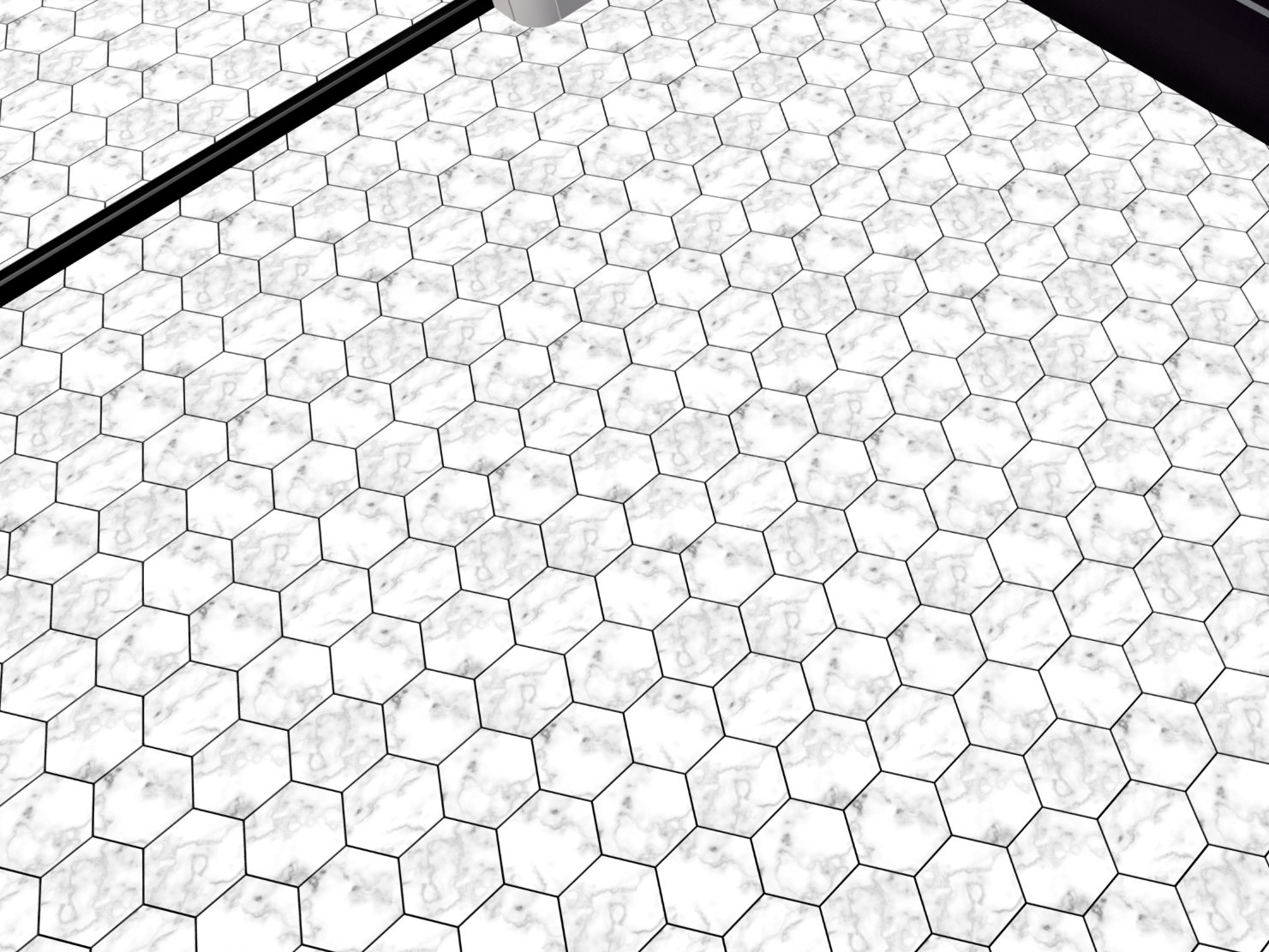 FLOOR MOSAICS
A 3" honed Carrara marble hexagon floor is the perfect backdrop to the Carrara countertop and surface details found in the shower niche shelf and half-wall cap. The cool Bianco white glaze is the secret to making it work.
Ready to design your space?
Download the prepared material list, fill it out, and send it back to us to get a quote.