Classic Revival Tilework
This Classic Revival bath model blends the functional design elements of a contemporary bathroom with a timeless tile design of the pre-war home. A high wainscot surrounds the room, using the contrasting cap mouldings to balance the black and white basketweave floor mosaic with the black marble perimeter field. The open bath layout features a half-wall separating the glass enclosed shower with the drop-in tub. The combination of bevel and flat subway field tile adds a dramatic effect, and the use of inside and outside corner trims create a seamlessly faceted surface.
Visualize the impact this design would have as you enter the space, and image how it envelopes you in elegance and luxury. Enjoy!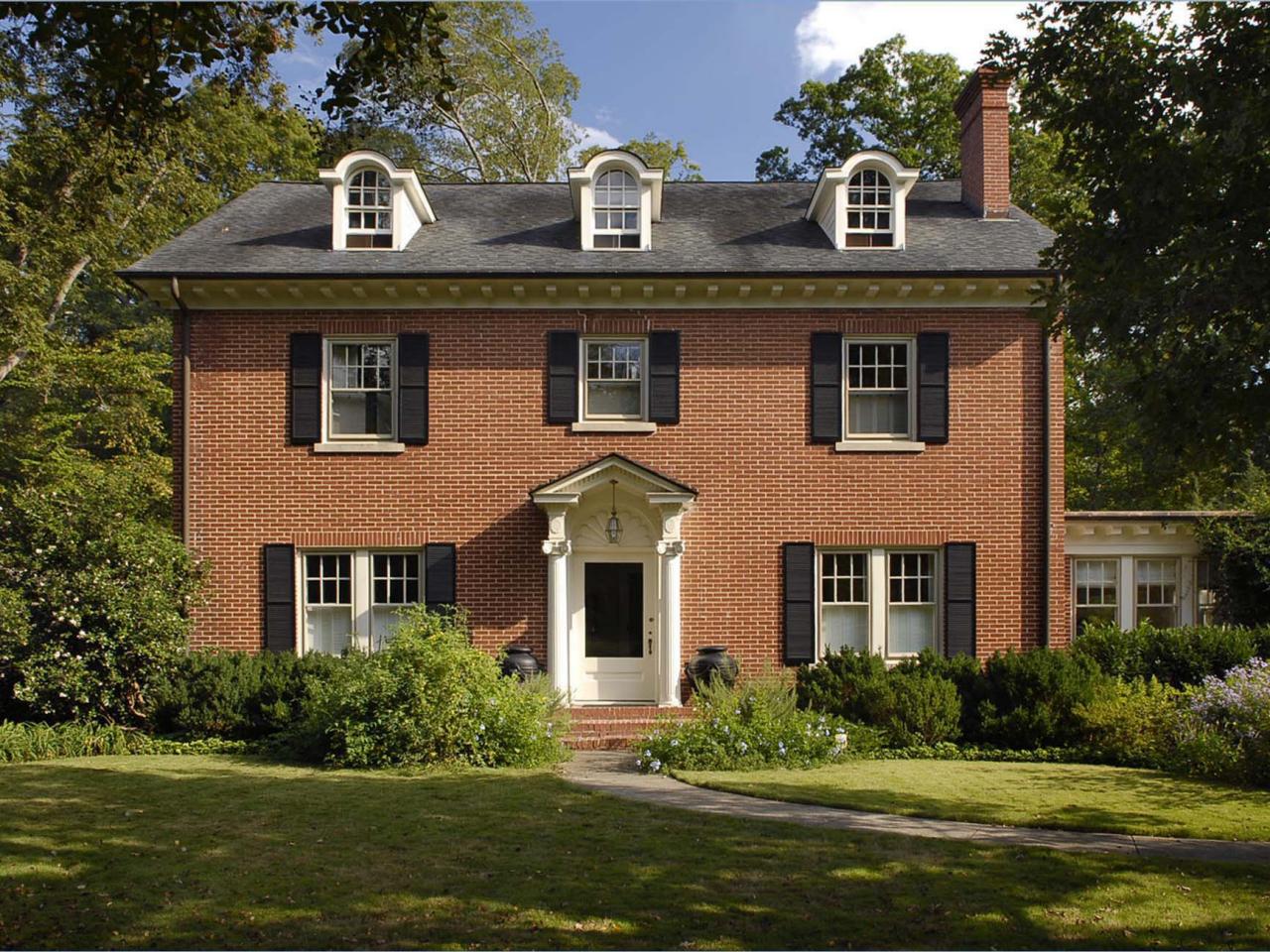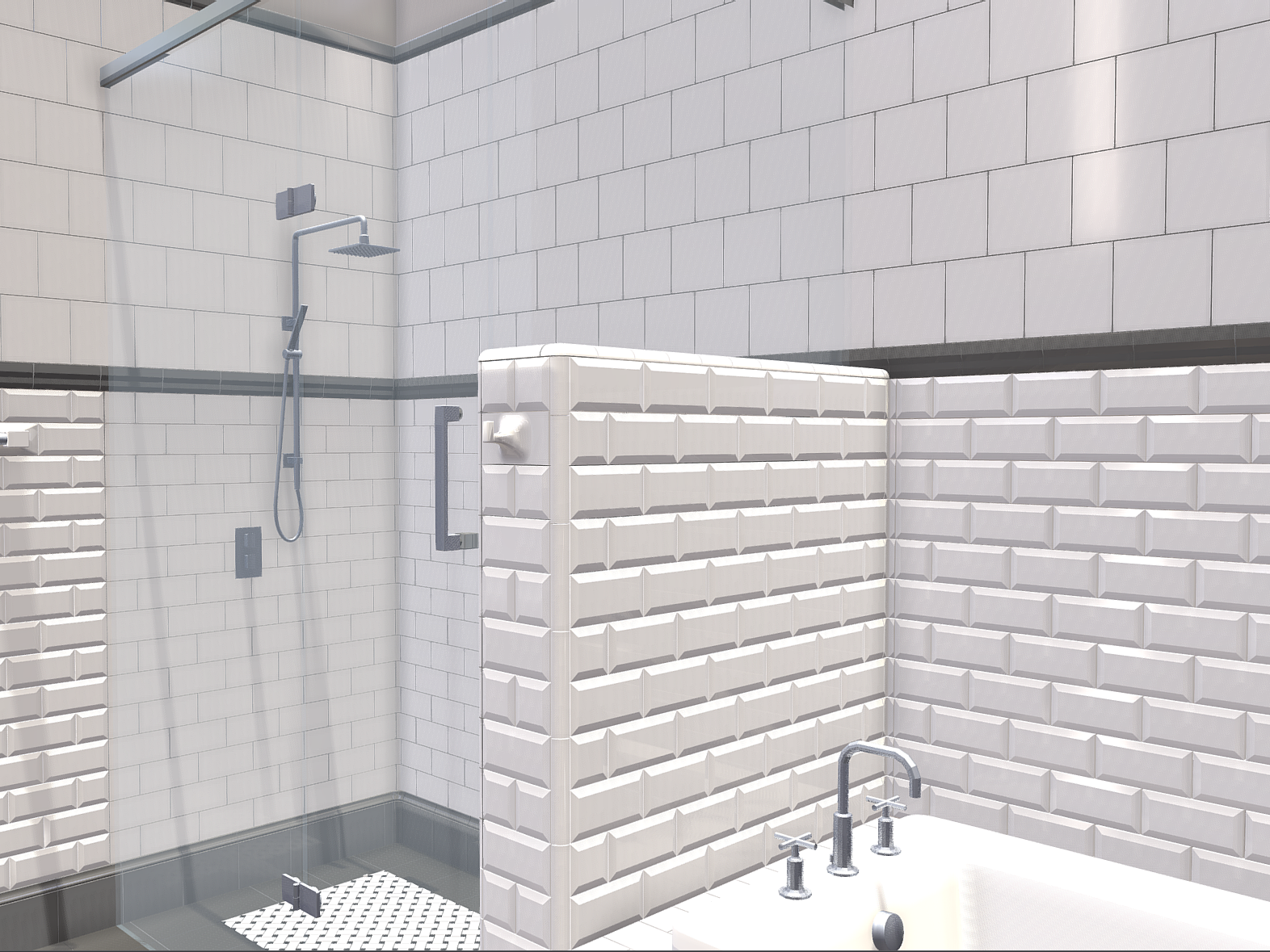 FIELD TILE
The elegant tilework of our Classic Revival bath extends beyond a purely functional surface. The dimensionality of the bevel field tile format adds richness and depth while preserving the authenticity of our subway tile aesthetic, albeit in the style of the Paris metro.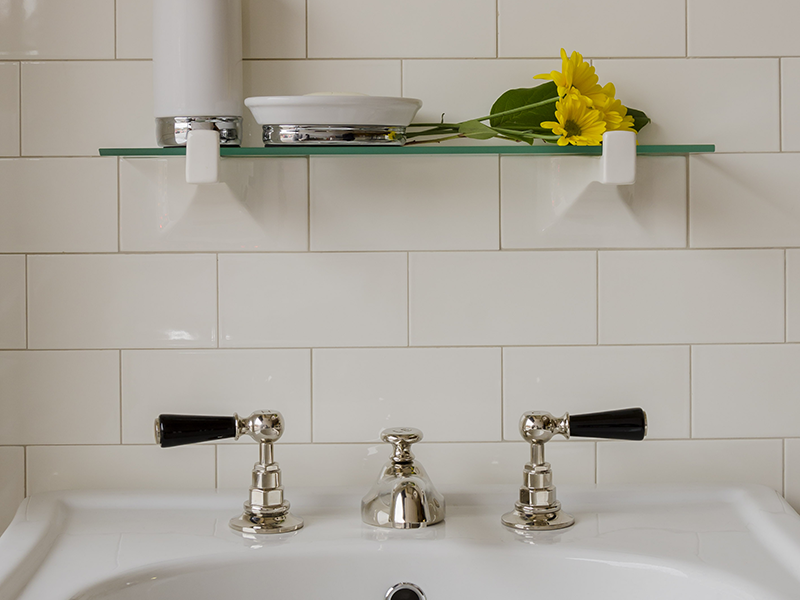 GLAZE FINISHES
Our neutral Gloss White glaze is a quickship option, available for immediate shipment in many commonly used field tile, trim, moulding and accessory formats. This glaze will coordinate with most standard bathroom fixtures creating a refined and luxurious experience.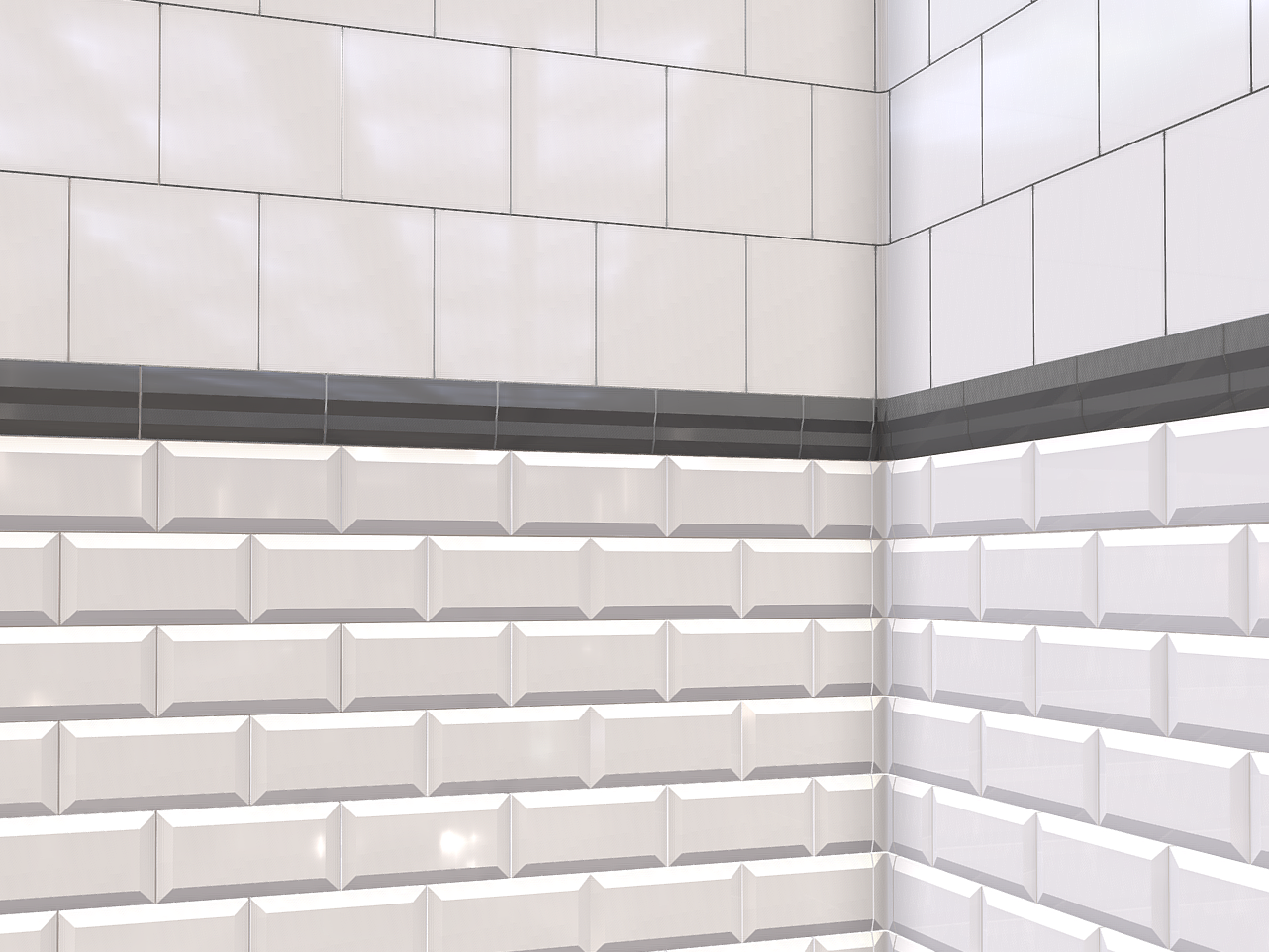 CORNER TRIMS
Look closely into the inside corners of this archetype to discover a brilliant method developed to fit the bevel field to the constraints of the space without interrupting the pattern. Similarly, the outside corner trims impart a gentle radius that extends from the cap to the base. Exquisite!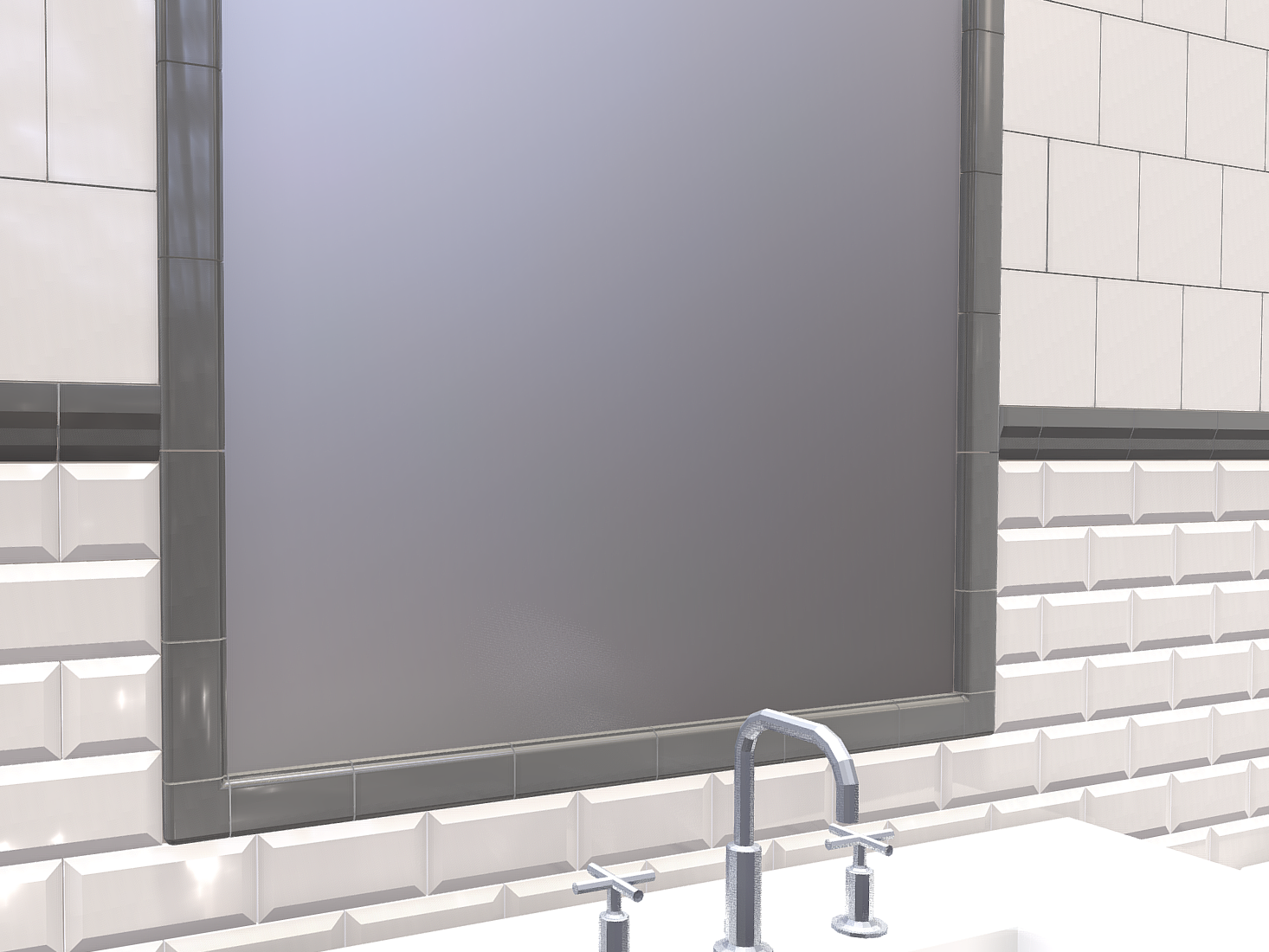 CAP MOULDINGS
A special bevel cap moulding in a contrasting black glaze makes a natural transition to the flat field tile above. A box cap moulding is used to frame mirrors and terminate the high wainscot walls that envelop the space. Frame corners eliminate the typical miter cuts for a refined look.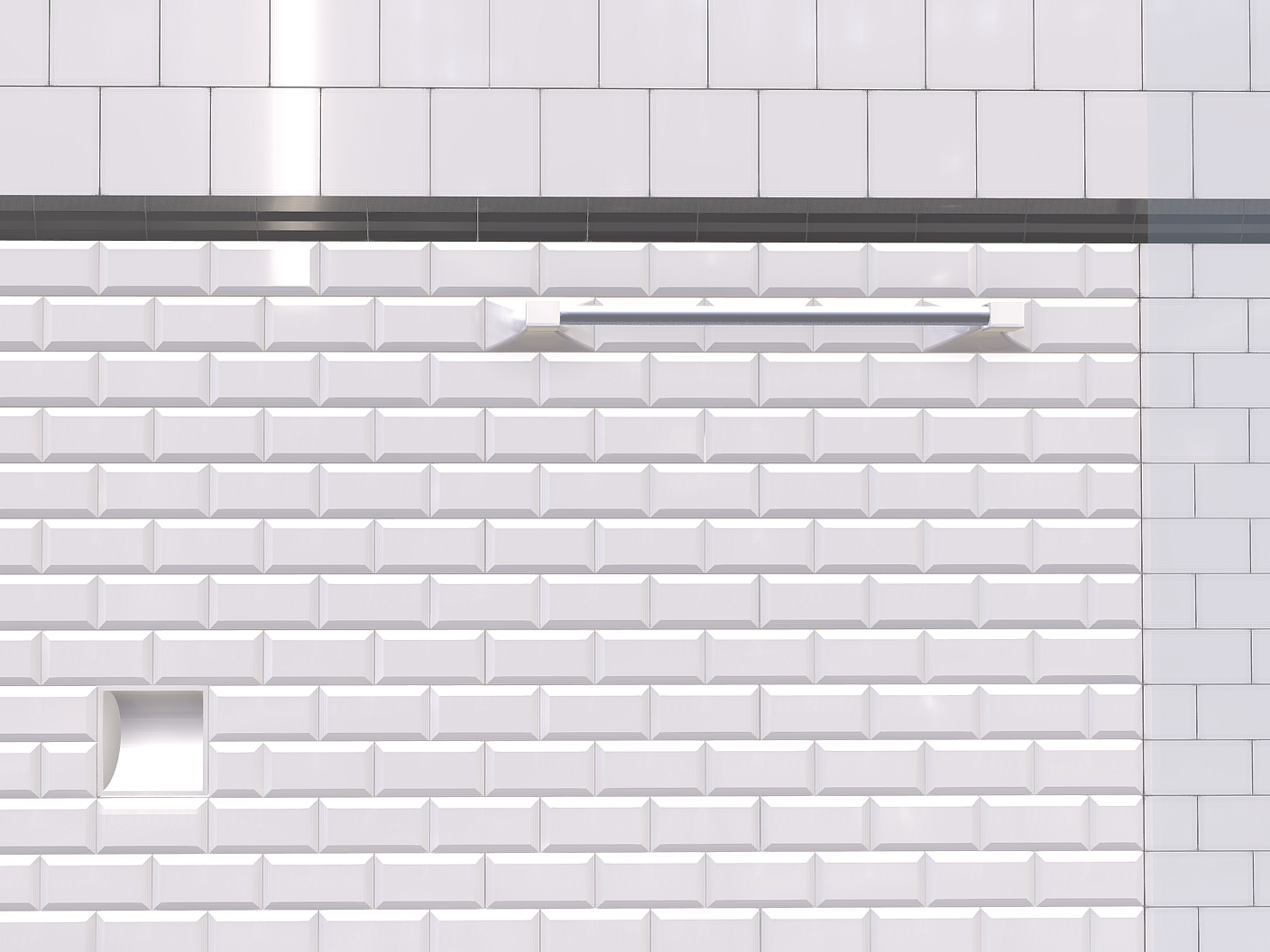 CERAMIC ACCESSORIES
The integral towel bar ends and recessed paper holder demonstrate the axiom "form follows function", and serve as a testament to your attention to detail and craftsmanship. Once seen in this application, can you imagine a better alternative?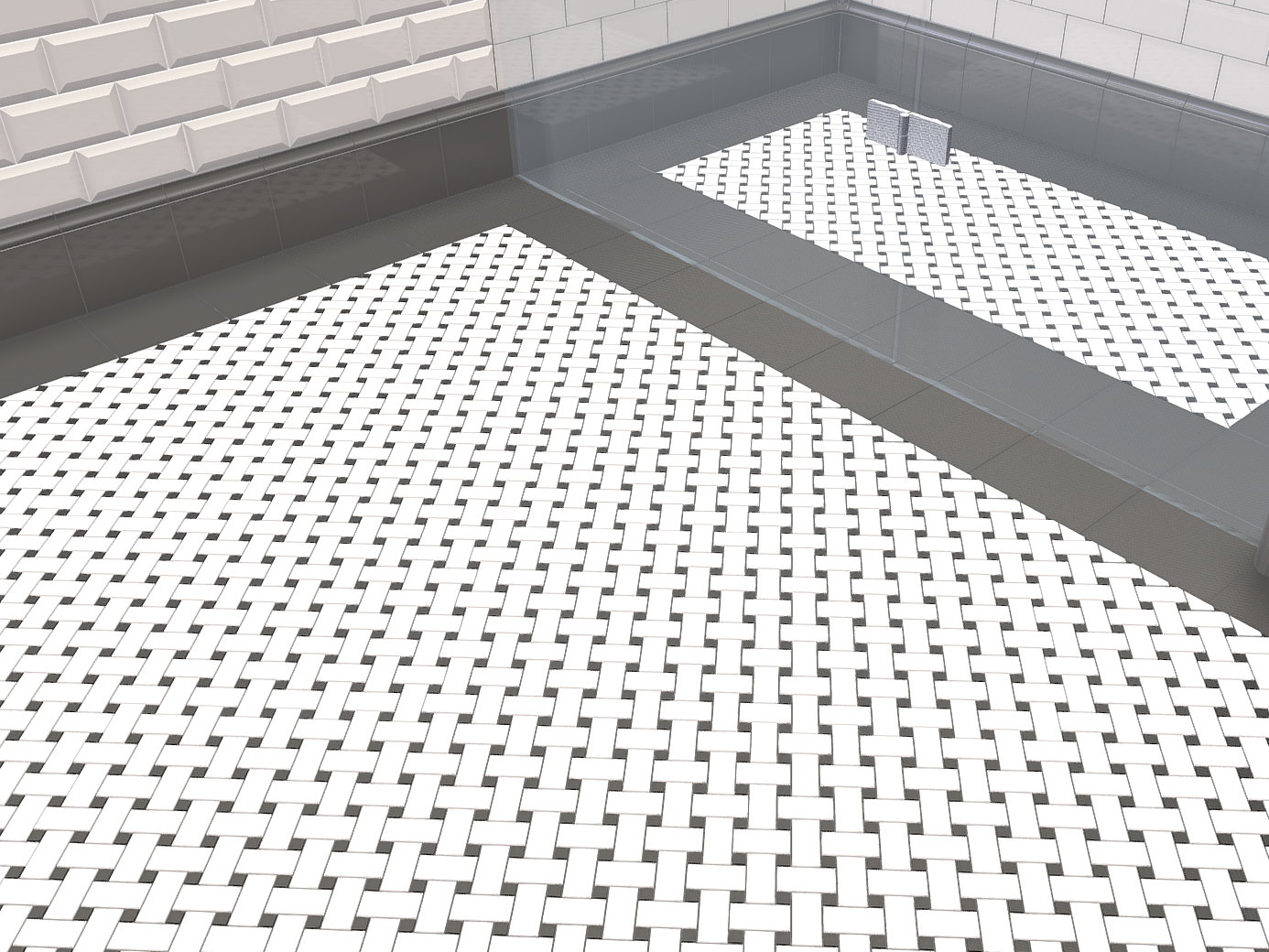 FLOOR MOSAICS
The marble basketweave mosaic is set at a 45 degree angle to the room befitting the bevel theme that distinguishes this classic archetype. A perimeter of solid black marble frames the rug-like mosaic and imparts balance to the contrasting mouldings in the wall tile.

Ready to design your space?
Download the prepared material list, fill it out, and send it back to us to get a quote.