Preserving the integrity of your historic period-style home is incredibly rewarding. However, restoration can, at times, feel overwhelming. We, at Heritage Tile, know that tile renovation not only includes choosing the right tile but it also includes choosing the right color of tile.  
Our Subway Ceramics collection of authentic subway tile provides the perfect color solution for your period style home, as this collection offers a vast array of color choices and glaze options called  "period palettes." These period palettes are conveniently located in our Subway Ceramics Design Guide and includes the Classic Subway Series which features white and black glazes that are inspired by the late 1890's, as well as translucent crackle glazes. The Bungalow Series offers satin glazes, the Cottage Series uniquely presents stained satin crackle glazes, the Atomic Series offers smooth satin glazes, while the Cosmopolitan Series offers gloss glazes. 
Okay, so that's a lot of period palettes. So, we invite you to check out the Subway Ceramics Design Guide to browse the color palettes and glaze options.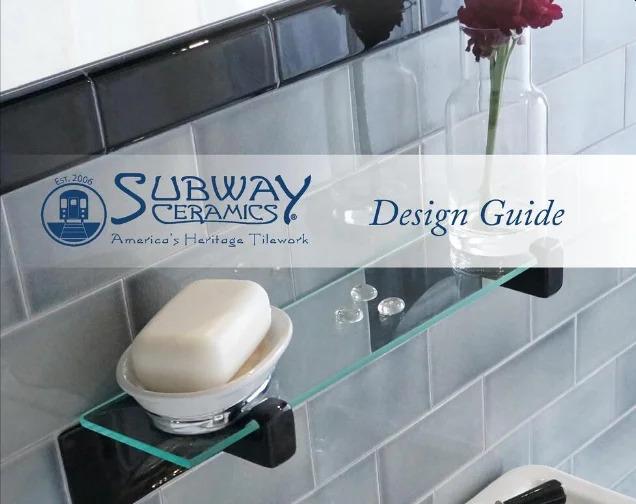 Step 1
Download the Subway Ceramics Design Guide below to learn more about period palettes.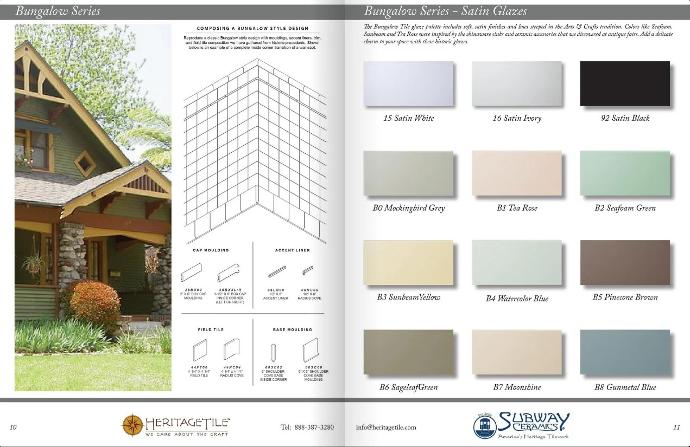 Step 2
On the first few pages of the design guide you will find glaze options categorized by a historical period. This makes it easy to locate a palette that is authentic to your period home.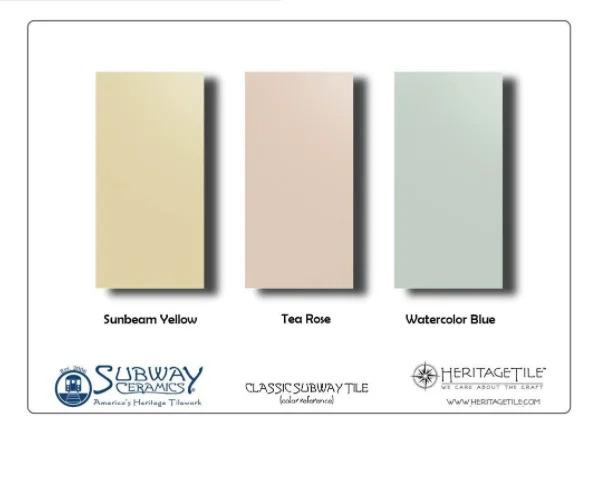 Step 3
Once you find a palette that works for your home, take the next step and order a free sample to help you choose a color that  coordinates perfectly in your space.
Ready to renovate with one of these period palettes? We are happy to assist you with the knowledge and expertise we have acquired in order to make your renovation as seamless as possible. Whether it's helping you pick the perfect color or figuring out which accessories and trims you need, we are committed to the success of your tile project. 
Take The First Step
Download the Subway Ceramics Design Guide