A Present Day Gateway to The Past
Every once in a while, we get a rare glimpse into the past. Our most recent opportunity presented itself with the Battery Maritime Building in Brooklyn.
Built in 1909, This building stands at the foot of South Street on the East River and was originally designed as a ferry port to Brooklyn. Since 1956 it's served as a gateway to Governor's Island. This Beaux-Arts building with its distinctive Guastavino vaulted ceiling and structural steel cross beams, has been on the National Register of Historic Places since 1976.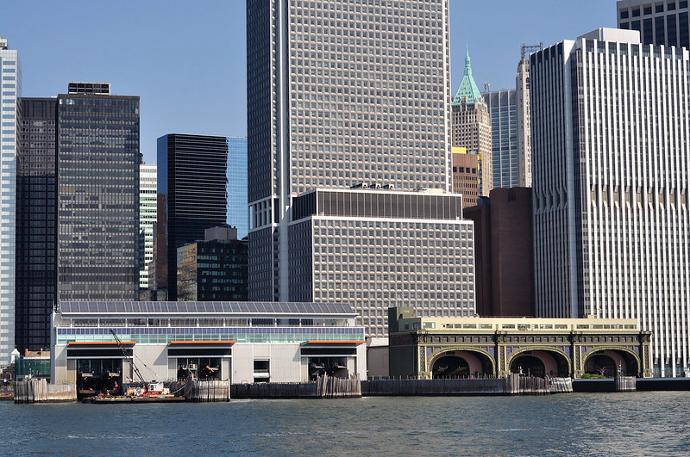 Unfortunately, over time this building began to experience some wear and tear due to years of neglect. Luckily, the public understood the importance of saving this piece of history and plans for the renovation began to take shape. 
In 2019 Heritage Tile teamed up with the Cipriani company to help restore this gem to its former glory. The first phase of the project introduced a massive event space labeled as the "Great Hall" which seats up to 800 people. Phase two of the renovation will include a hotel and rooftop restaurant. 
Our Subway Ceramics collection was the natural choice for this landmark as it required authentic materials to maintain its historic integrity. All four public restrooms and selected common areas were designed with our Subway Ceramics collection. Each space was revived by our Victorian White glazed tile which features a tinted crackle and gloss finish. 
This finish imparts a vintage quality to the tile, seamlessly blending the past with the present. It was laid in an offset pattern with historically accurate six-inch square tiles to preserve the period authenticity of the space.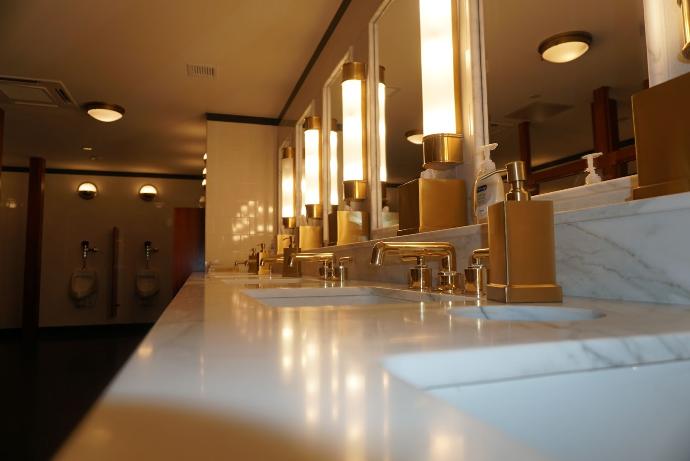 The glaze also pairs beautifully with the wood accents and bronze fixtures found throughout the rooms of the Battery Maritime Building. 
While we may not know what it was like to roam the halls of this building during its heyday, its careful attention to authentic historic details allows us to temporarily transport ourselves into that time. 
It's no secret that the Battery Maritime Building has incredible historic significance as the gateway to Lower Manhattan. We are so excited to continue to work on this project, preserving this piece of history for generations to come.