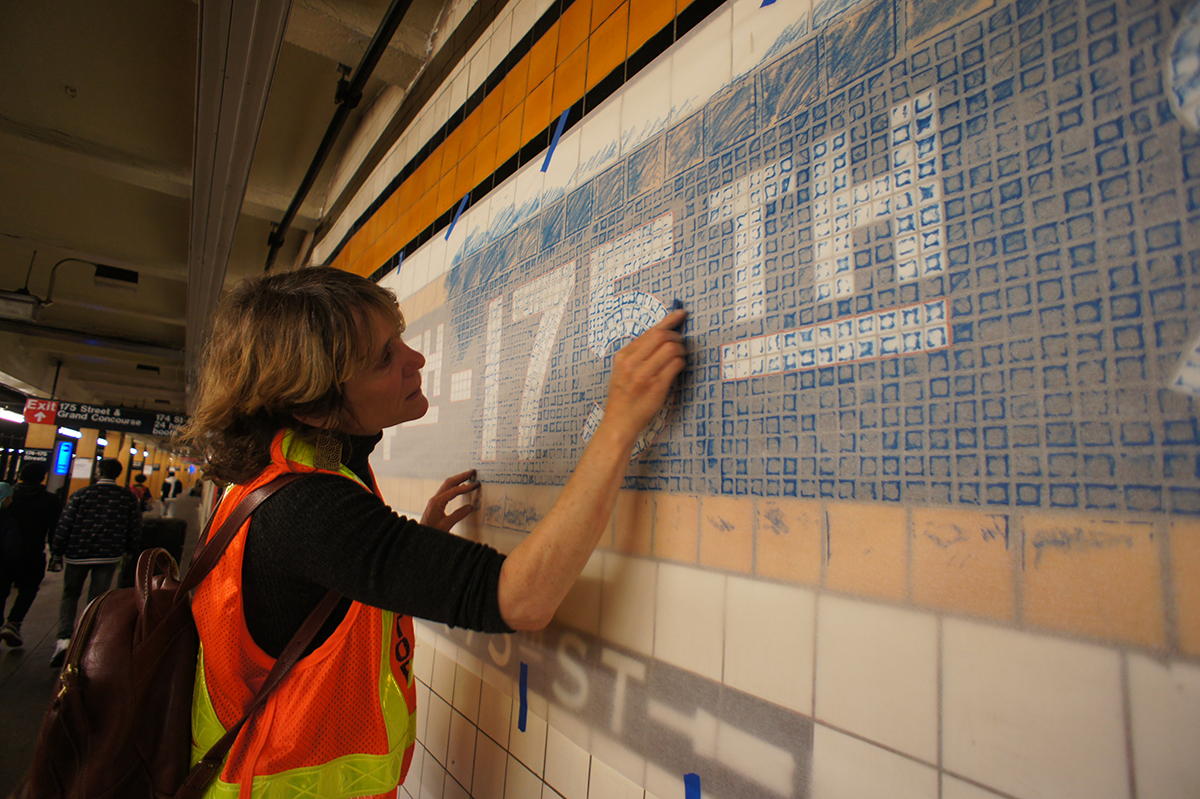 Preparations for station plaque mosaic restoration, 174th - 175th St station, The Bronx, NYC
The original goal was clear but hardly simple:
To recreate the distinctive system of tilework from prewar America and bring any period home back to its original, vintage character - all while being practical, affordable, and 100% authentic.

We accomplished that goal and much more.  In the ensuing 20 years we gained a deep appreciation for the original architects, builders, tilemakers and installers who left us a legacy of quality and craftsmanship in the period homes and traditional buildings from that era. These structures are ours to preserve and protect.

With great responsibility comes great commitment. We are dedicated to ensuring the continuation of this precious resource for future projects, preservationists, and stakeholders. We rely on the support from our informed community of specifiers and homeowners, as well as the exceptional dedication of our team of tilemakers, project consultants, operations specialists, and client support professionals.

Together, we will preserve this legacy of quality and craftsmanship for generations to come.  Thank you for your support.
In the past, restoration projects often lacked sensitivity to the age and style of prewar homes and traditional buildings. Today, restoring the vintage character and authenticity of these structures has greater relevance for new homeowners, who understand the added dividends it brings. By recapturing the essence of these period homes, we can preserve their historic value for future generations.
Conservation is the cornerstone of timeless design, especially when it comes to a durable surface like ceramic tilework. With countless options, the choice becomes authentic versus eclectic. If you're struggling to decide, consider what your period home would prefer. It's a matter of respecting the heritage and preserving the classic beauty of these historic structures.
Education is a crucial part of our ongoing mission at Heritage Tile. With over two decades of experience, we have a deep understanding of prewar American heritage tilework and are passionate about sharing this knowledge to help interior architects, designers, contractors, and homeowners with their tile restoration projects.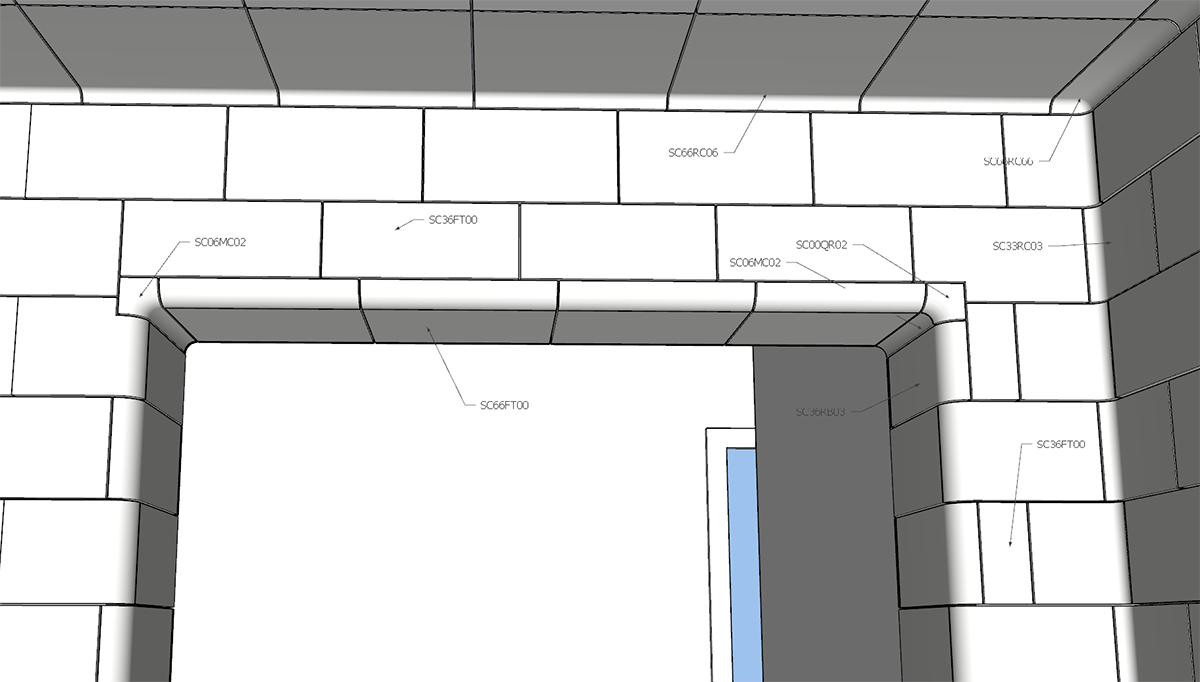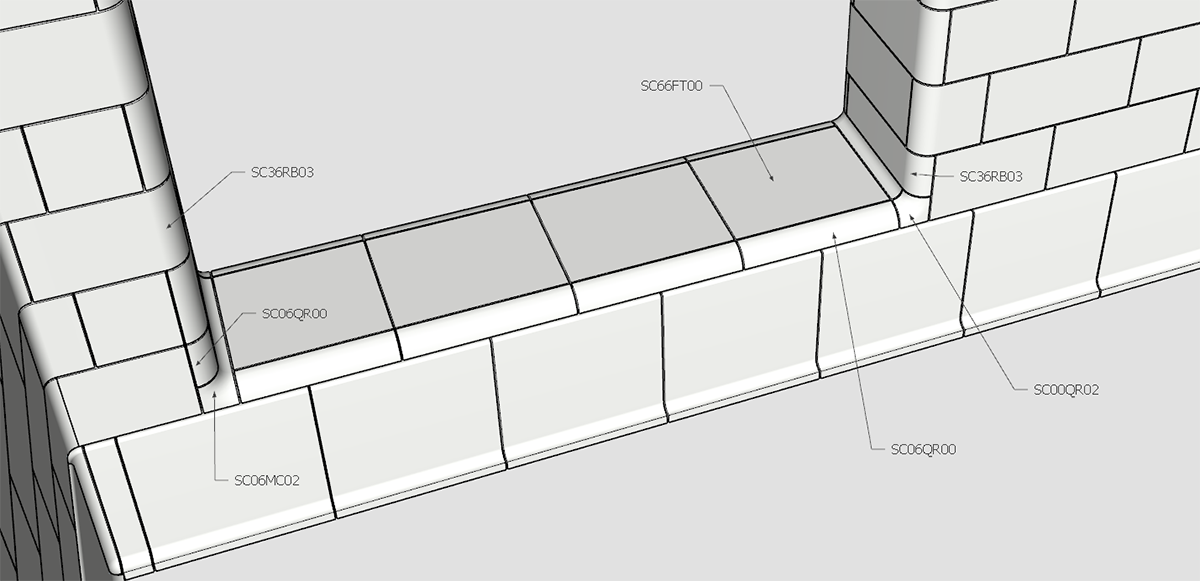 The sophistication and precision of prewar subway tile is distinguished by gentle radius corners, integral ceramic accessories and miterless design.
Preservation projects safeguard our historic landmarks, the work of previous generations of skilled artisans to be enjoyed by those yet to come. Heritage Tile's Subway Ceramics collection has been specified for many New York City subway station projects for over seven years. Our commitment to preserving the original subway tile ensures that these iconic structures will continue to serve and inspire for years to come.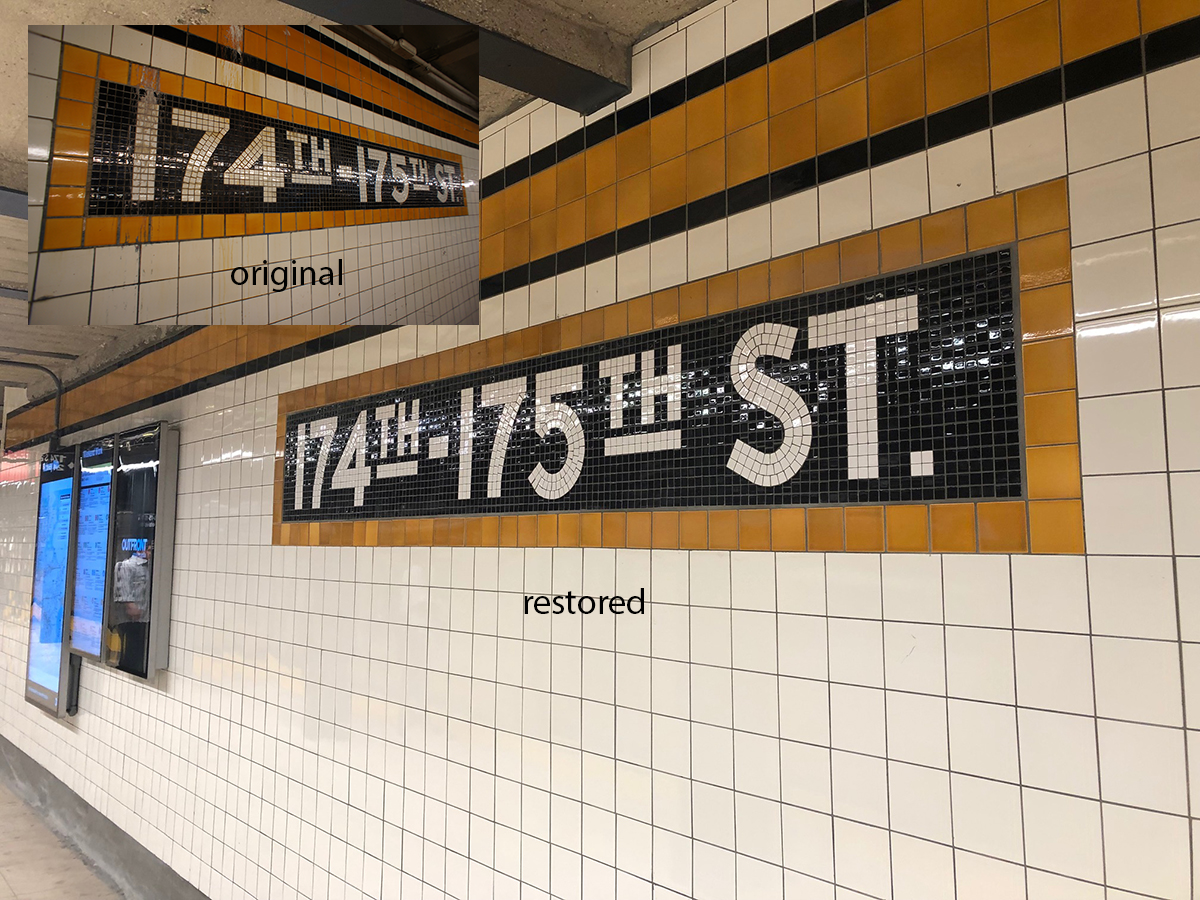 Before and after tile conditions from the ESI 8 project, The Bronx, NYC
FINE POINTS: Benefits of the historical preservation of the original station tilework include a more robust, durable surface that will serve for another 100 years.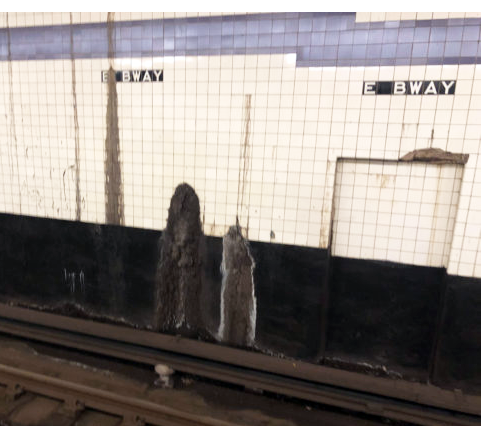 The project specified accurate reproduction of all original tile forms, glaze colors, and station ID tiles.
The East Broadway station required a complete replacement of the track walls due to damage incurred during hurricane Sandy.  Reviews from subway riders were overwhelming positive.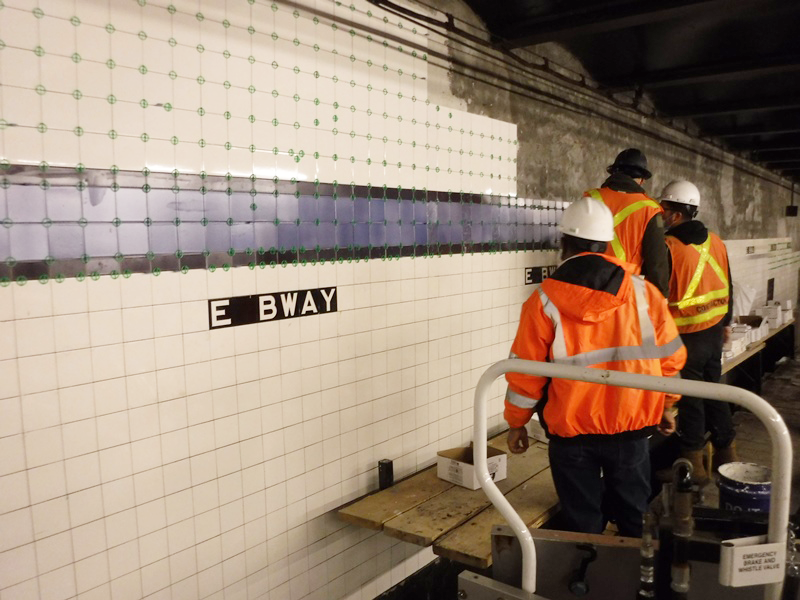 Before and after tile conditions from the ESI 8 project, The Bronx, NYC
Order a glaze display book set to experience Subway Ceramics' expansive palette of 54 glaze options. Inside you will find a solution to please every client. Every time.

Member of the Trade?
Join our online trade program to view trade pricing
and enjoy exclusive benefits.  APPLY NOW