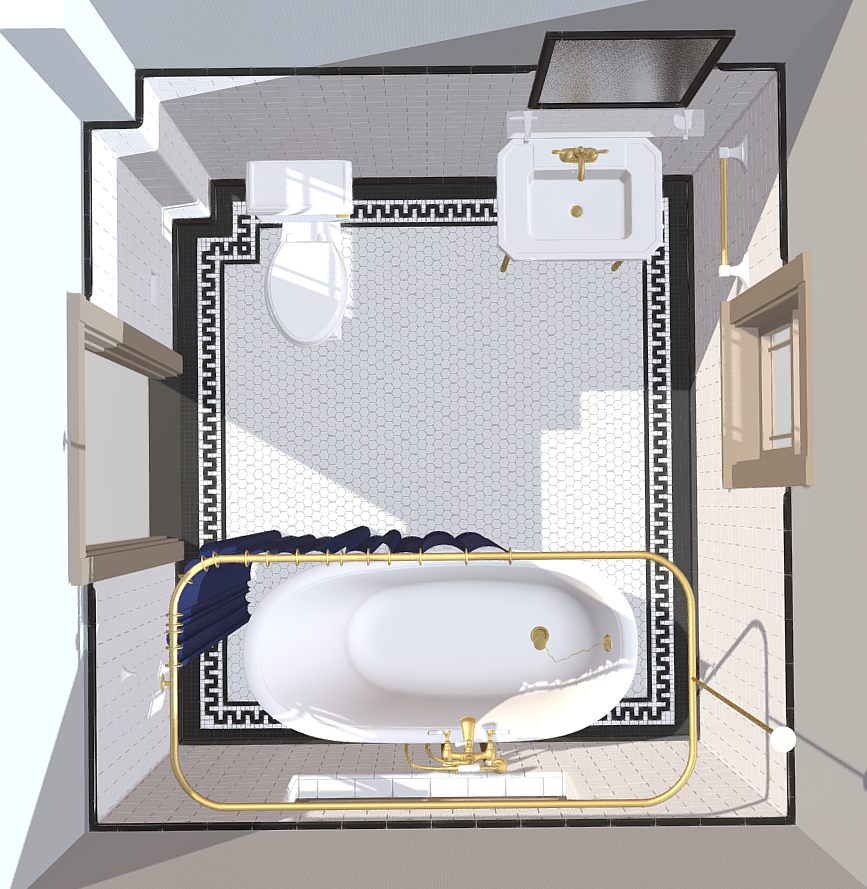 A 3D Sketchup model of a typical Victorian bath featuring historically authentic tilework
Since 2006, it has been our central mission (and privilege) to work with homeowners, design professionals and tile tradespeople of all sorts on the restoration of period homes throughout America. In the collaborative process that develops we share, learn and progress to a completed project that we are all proud of.

The updated interior architecture of this Victorian home can be just as authentic as it's exterior, preserving the distinctive character and charm of the period.
 
This is the first in a series of tutorials that will examine the unique characteristics of period home tilework using interactive 3D Sketchup room models to visualize the possibilities for your Heritage Tile project.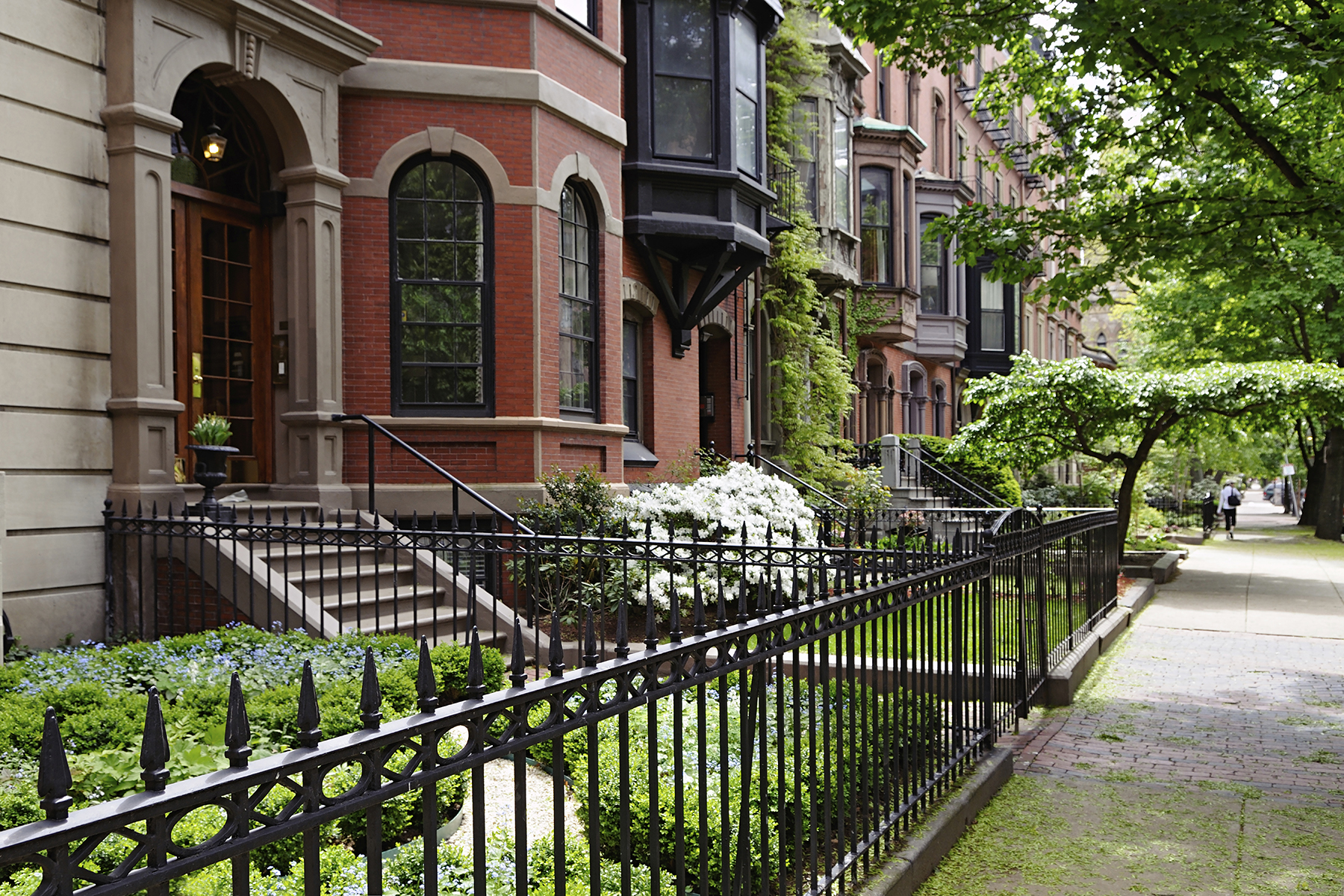 Victorian townhouses in Boston's Back Bay
FIELD TILE: The universally recognized "subway tile" pattern is the 3" x 6" offset (running bond) pattern. Unique characteristics common to any form of historically authentic subway tile is a perfectly flat surface, pencil-thin grout lines and a tile spacing the thickness of a credit card.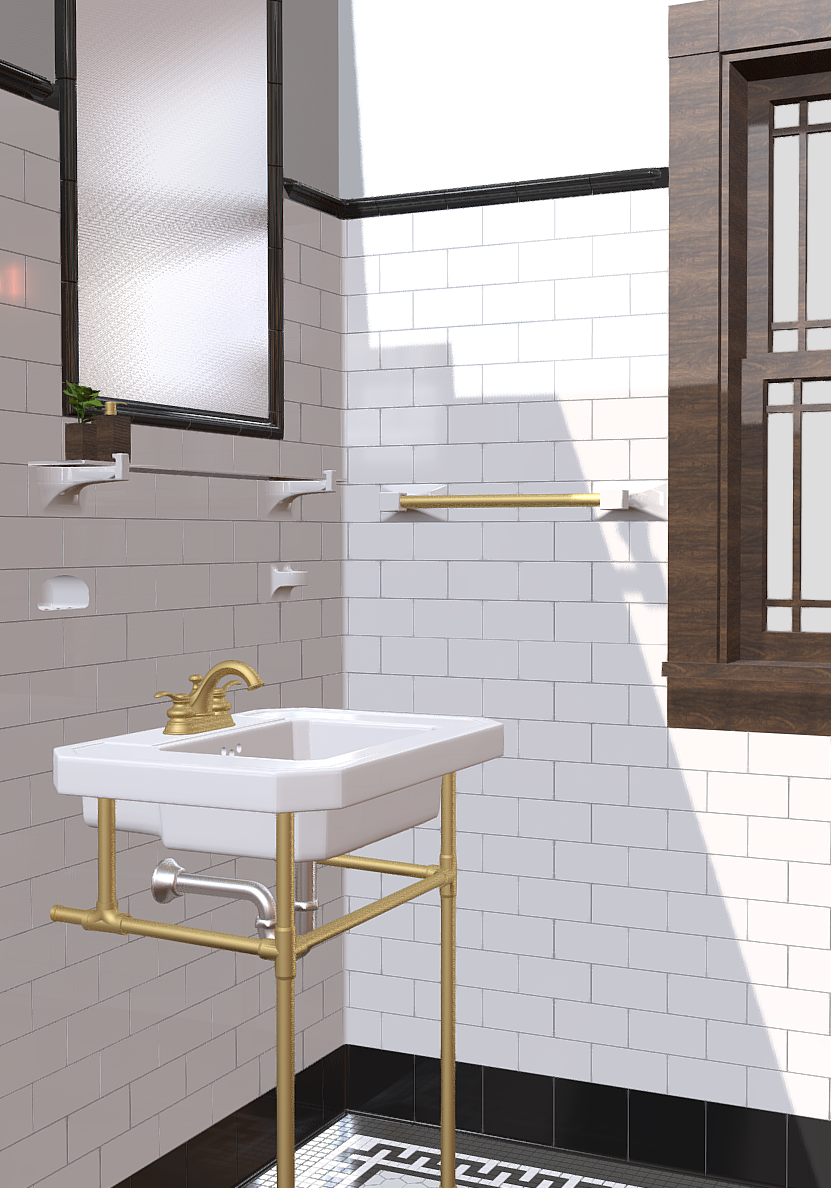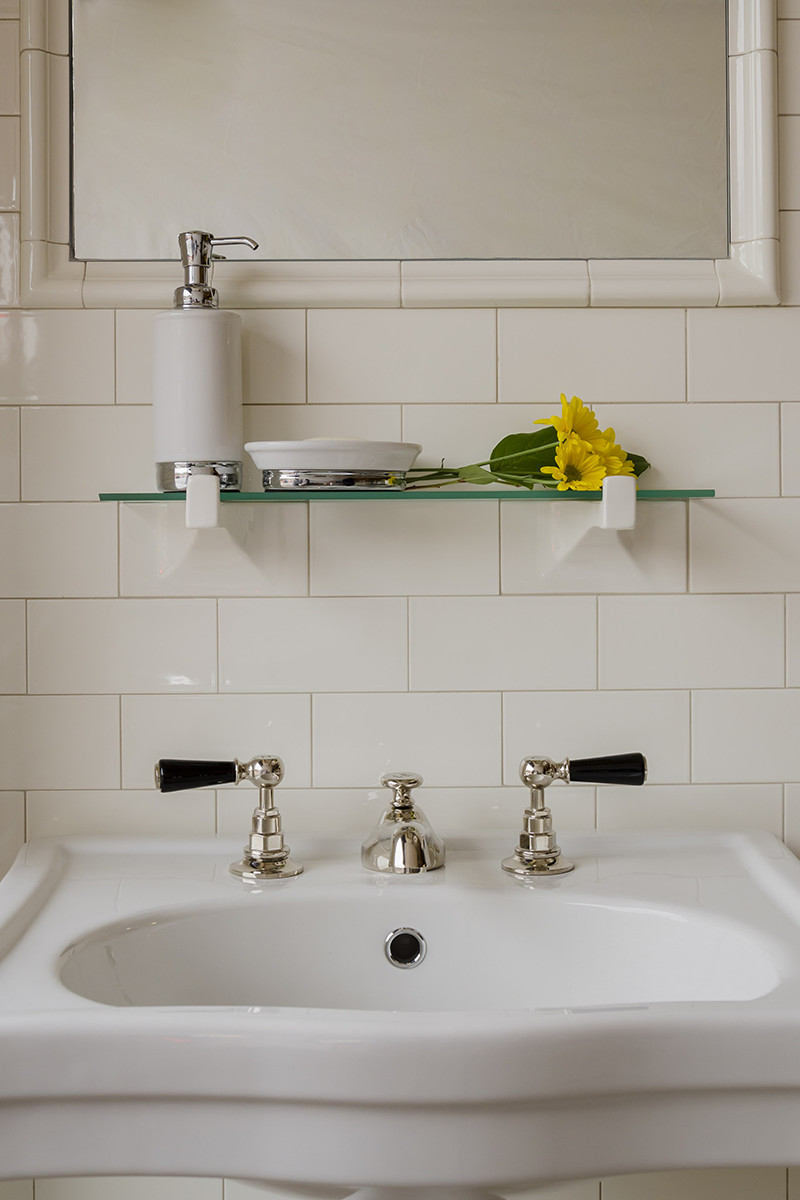 GLAZE FINISHES: A gloss white glaze reflected the high regard for sanitary surfaces, with typical decoration limited to accent liners.  Over time a slightly amber patina developed, which is reproduced in the "Avalon" white glaze from Subway Ceramics.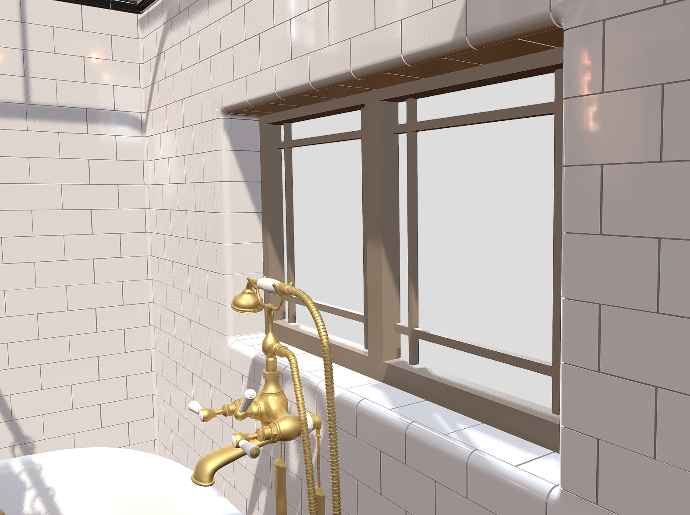 CORNER TRIMS: The tile wainscot surrounding the bath serves as a practical barrier to water and humidity, featuring wrap-around cove and outside corners for a seamless, easy-to-maintain surface.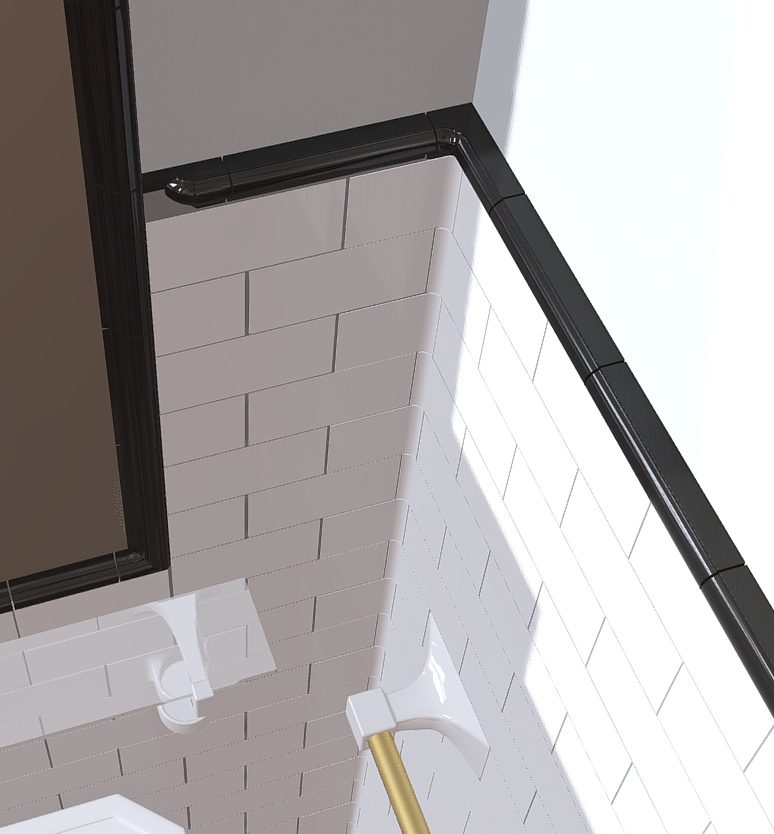 CAP MOULDINGS: Terminating the wainscot was typically a simple, elegant profile which included miter-less inside corner transitions and end stops at door and window intersections.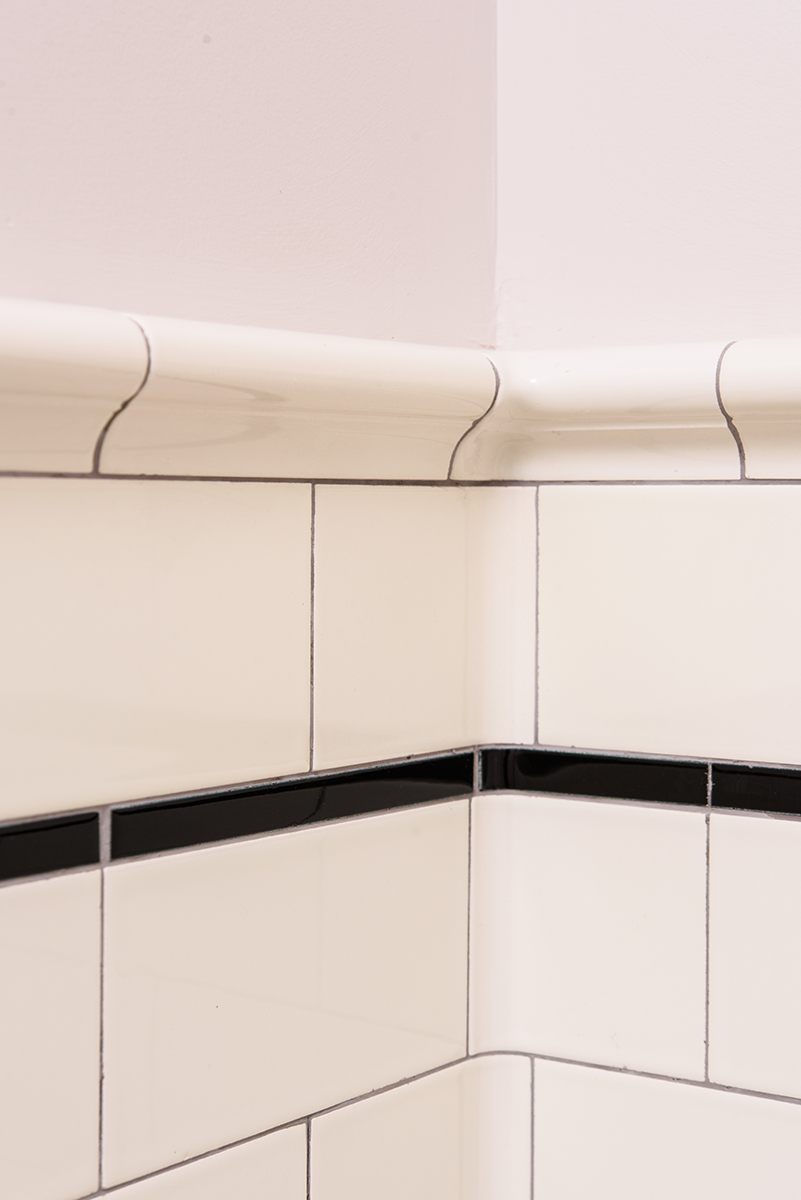 FINE POINT: The alternating radius cove trim extends the offset pattern through the inside corner, eliminating the vertical grout joint typical in conventional installations.
CERAMIC ACCESSORIES: Functional and sculptural ceramic accessories are integral to the tilework, providing a seamless system for towel bars, shelf supports, robe hooks and recessed soap and paper holders.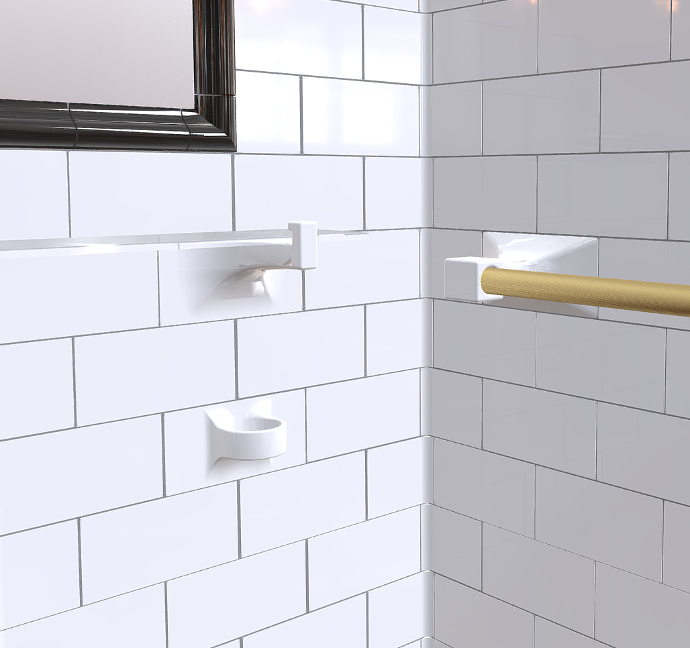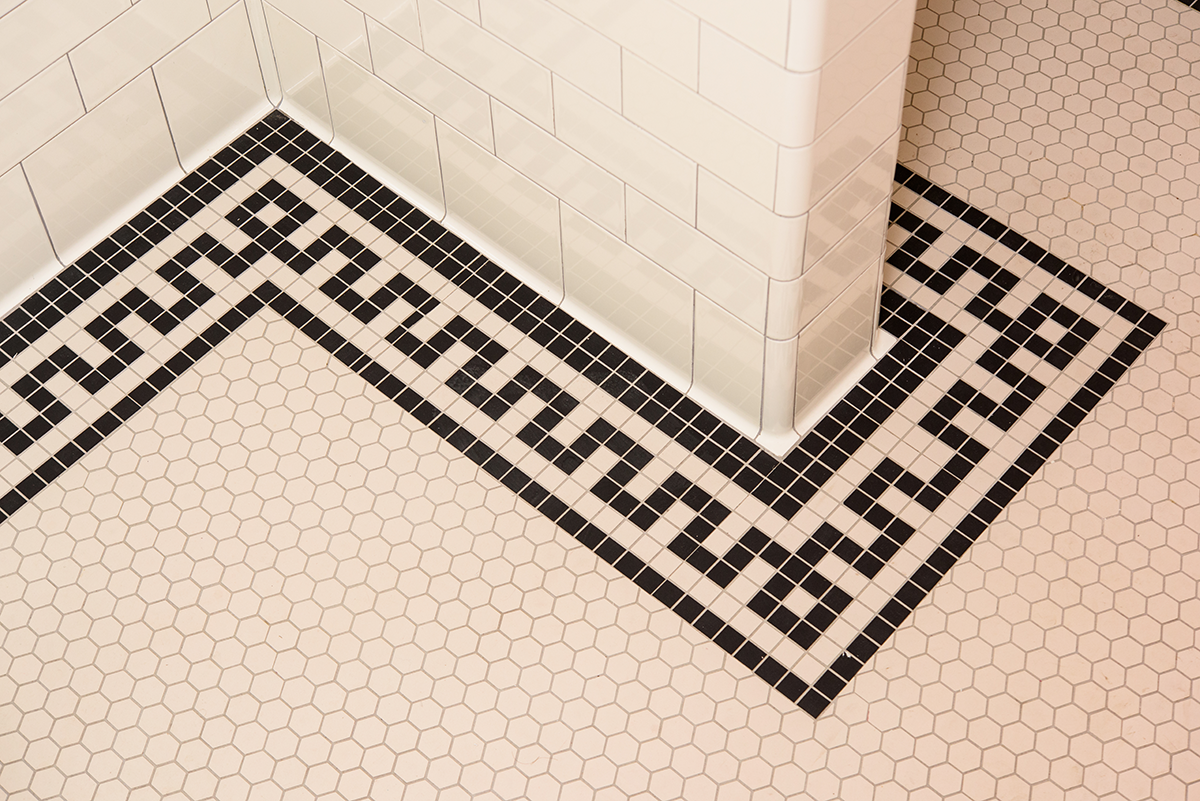 FLOOR MOSAICS: Unglazed porcelain floor tiles in colorful geometric forms were common, giving way to smaller, more versatile mosaics later on. In addition to the advantages of durability and slip resistance in wet areas, the unlimited possibilities for designing with mosaics allowed them to adapt naturally as future period styles changed.

A palette of 24 colors and 8 shapes provide unlimited possibilities for creating your made-to-order masterpiece from Subway Mosaics.
TRUSTED SOURCE:  Homeowners seeking to restore the original character to their period-inspired home and savor the unmatched sophistication and precision in their bath renovation project will find a professional and experienced team of design consultants at Heritage Tile to assist them every step of the way.

Order a glaze display book set to experience Subway Ceramics' expansive palette of 54 glaze options. Inside you will find a solution to please every client. Every time.
Member of the Trade?
Join our online trade program to view trade pricing
and enjoy exclusive benefits.  APPLY NOW